Great leaders aren't born, they're made.
THERE'S A DIFFERENCE BETWEEN A BOSS AND A LEADER
A leadership coach can provide a mirror to help you see opportunities to be a more effective leader. Your coach will help keep you motivated and accountable as you consider new perspectives embodying the leadership attributes you value.
Have you been recently promoted and want to prepare yourself for your new role?
Are you curious about emotional intelligence and how it will help you connect with your team?
Do you have a long list of to-do's but lack the energy to get them accomplished?
Do you want to develop self-awareness?
Are you teetering on the edge of burnout?
Are you struggling to motivate your team and keep them accountable to goals and metrics?
Is communication with others challenging?
Do you feel like an impostor and want to develop your confidence as a leader?
If you answered "yes" to any (or a few) of these questions, our leadership coaching membership is for you.
Learn More About Rob
Our Leadership Coaches can help you:
| | | | |
| --- | --- | --- | --- |
| Lead Your Team | • Give Feedback Effectively | • Achieve Your Strategic Vision | • Manage Time |
| • Build Emotional Intelligence | • Shift Habitual Thought Patterns and Beliefs | • Increase Organization and Productivity | • Communicate More Effectively |
| • Set High Expectations | • Hold Your Team Accountable | • Coach Your Team | • Delegate |
| • Reduce Stress | • Build and Strengthen Relationships | • Accomplish Significant Goals | • Change Habits |
| • Confidence | • Personal Growth | • Securing a Promotion | • Impostor Syndrome |
HOW DOES IT WORK?
Whether you are managing people for the first time or are a seasoned leader, we all have room to grow. Effectively managing and leading your team helps you focus your time on what's truly important and continue to advance in your organization. Partnering with a certified leadership coach will help you build self-awareness, develop your leadership capabilities and maximize team performance. Our coaches have all undergone rigorous training and are experts in their field. We utilize evidence-based coaching models and proven methodologies to help you navigate even the trickiest personnel situations and inspire your team to give their all.
We utilize a unique blend of live one-on-one coaching sessions and proprietary curriculum in our online eCoaching platform. Your coach will assign you modules to complete in between sessions to document your reflections, insights and commitments in order to maximize the impact of your time spent together. While the curriculum will be tailored to you and your unique needs, it typically includes: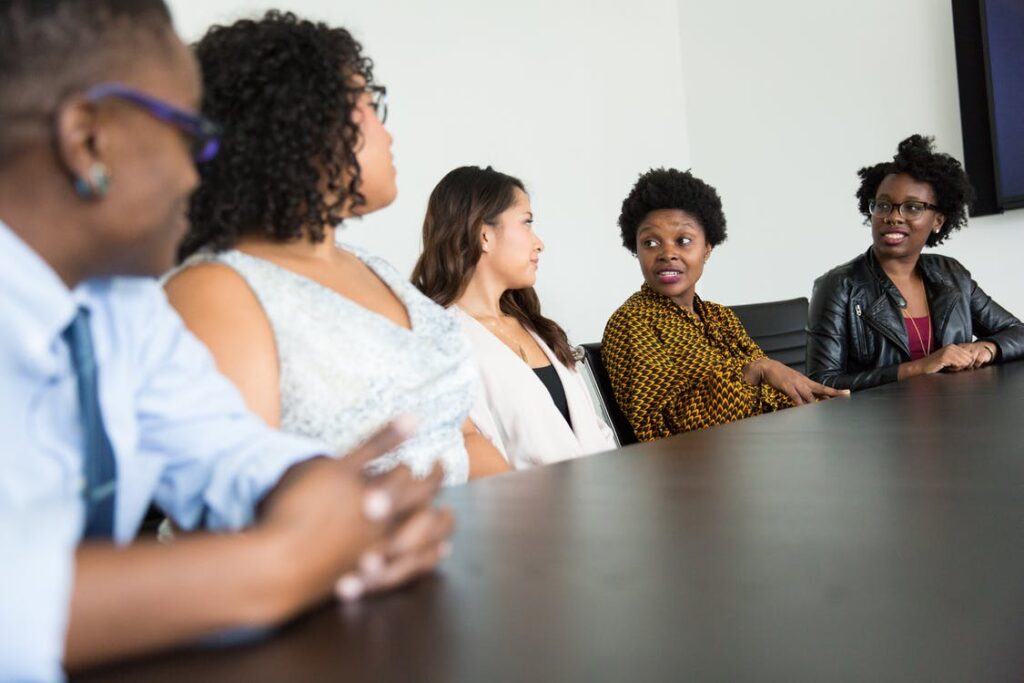 Understand where your organization is headed and your role
First, we will work to gain clarity on your organization's goals and how you and your team contribute to them. This will help you begin to formulate goals for where you want to develop and how you want to advance your team and career. Your coach will utilize assessments to establish baselines on your current leadership style and goals. 
Develop skills to be a people-first leader
The most difficult part of effective leadership isn't learning presentation skills or how to run a meeting – it's how to lead, develop and inspire your people. This phase of coaching teaches you frameworks and techniques that will help you elevate your relationships with your direct reports and understand their unique needs and motivations as employees.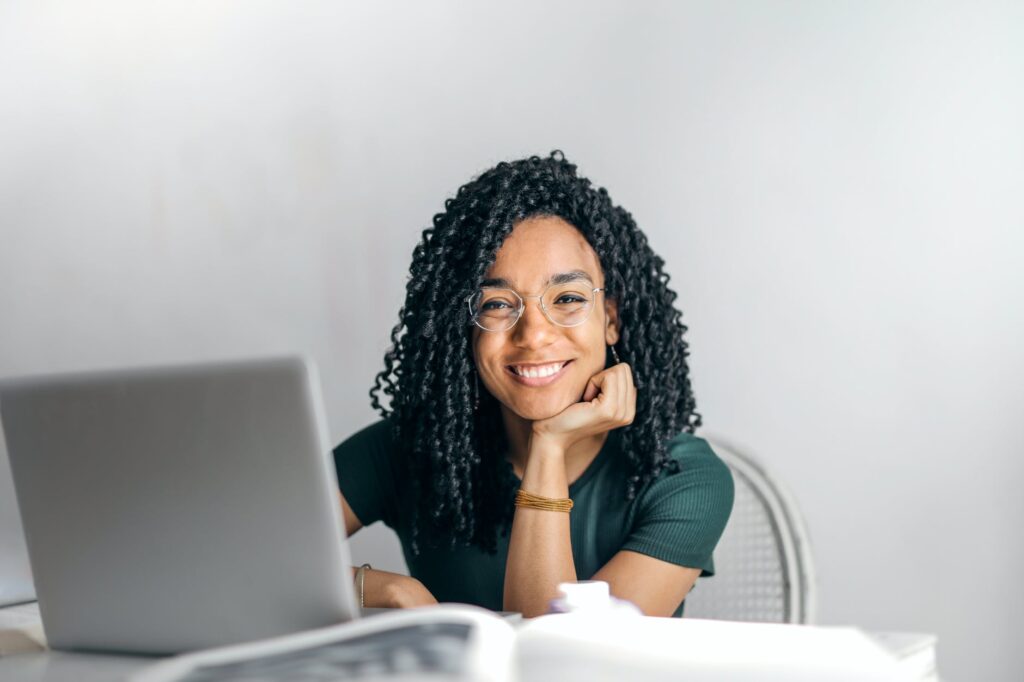 Fine tune leadership competencies and performance management
During this phase of our leadership coaching track, you'll work with your coach to identify and refine your strengths as a leader. You'll learn new techniques for how to optimize your team's performance including delivering effective feedback and utilizing appreciative inquiry.
Learn to coach your team to success
There are times to manage, and there are times to coach. You'll learn the difference and when each is appropriate. Your coach will work with you to develop skills to understand mindsets and help reframe situations for your team. You'll become a master at tailoring your style for each person's needs so that your team will be more engaged and higher performing than ever.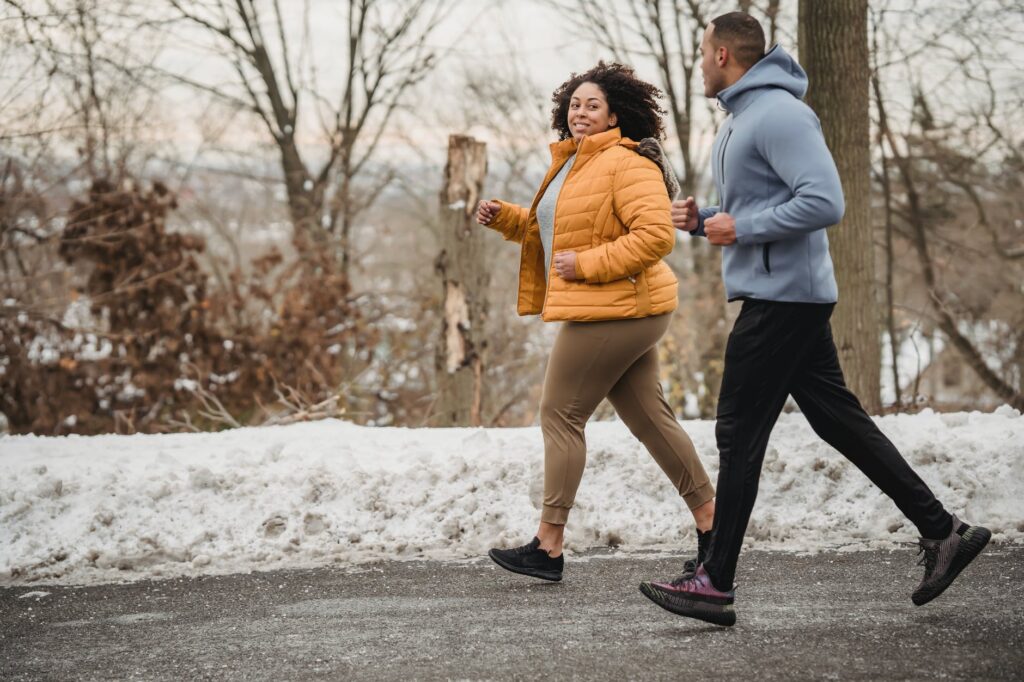 STEP 3: CHOOSE YOUR COMMITMENT LEVEL
We offer two levels of membership to fit your goals and budget. Both membership options include:
1:1 sessions with your coach :
You'll meet with your coach 1:1 based on the frequency of your choosing.
Tailored assignments in our ecoaching suite:
Your coach will assign you ecoaching activities to develop and enhancing your coaching experience.
Exclusive Members-only content:
You'll have access to the full coaching team, exclusive events, our members-only Slack workspace and SO MUCH MORE!
Change-Maker Membership
Meet with your coach 4 times per month and make immediate progress toward your goals
Go-Getter Membership
Meet with your coach twice a month to balance your busy schedule while maintaining momentum toward long-term goals
Invest in your happiness
 
Go-Getter Membership
Change-Maker Membership
Frequency
Meet with your coach 2 times a month to balance
your busy schedule while maintaining momentum
toward long-term goals
Meet with your coach 4 times a month
and make immediate progress toward your goals
Annual Membership
Commit to your goals and save 10%
$339
Billed annually
Save $480 per year
$659
Billed annually
Save $840 per year
Month-to-Month Membership
$379
Billed monthly
$729
Billed monthly
Still have questions? We would love to help! Book a complimentary
consultation to learn more and get matched with the perfect coach for you.